I haven't blogged here for a while. These last few months, I've been about as busy as I have ever been. Here is a selection of recent activities. (All good, of course. It's not polite to mention the bad stuff!)
Moving flat
After nine years living in Aldgate, in the heart of it all, my wife and I have moved south of the river to the sleepy Thames-side 'village' of Rotherhithe. I think it may prove to be the best thing we've ever done. It's got some great pubs, lovely walks, and a deep and complex history.
An Antidote to Indifference
I had a piece about the lost islands of Sussex printed in this fanzine published by Caught by the River in association with the Island Review. It's edited by The Island Review's editor Mallachy Tallack. You can still read my original article online here.
Mount London
Another anthology is out – this one co-edited with Martin Kratz. The subtitle is 'Ascents in the Vertical City'. It's a great read!
Moray Walking Festival
I was invited to give a 45 minute talk/reading at this splendid local festival in the north of Scotland dedicated to walking. Before I did my slot, we had the opportunity to walk out onto the bleak, beautiful sand dunes of the Moray Firth with a walking artist. It was a magical experience.
LIFT Festival
Myself and long-time friend James Wilkes were commissioned to make an audio piece for Battersea Arts Centre by LIFT Festival. This culminated in The Listening Post, a semi-immersive experience that told surprising stories of World War One Battersea – from roller-skating rinks to munitions factories to the tribunals of Conscientious Objectors. It was a real pleasure making the work, collaborating with Jamie, and installing it in the rafters of the beautiful Arts Centre. Natasha Tripney of Exeunt Magazine reviewed the work:
From the orchid room you ascend, passing under the rafters, noting stray roller skates and flickering clips of Charlie Chaplin; the overlapping voices are underscored by an ominous aeroplane drone and suggestive of suspicions hissed over back garden fences, the twitch of the curtain.
We plan to turn what we made into some kind of digital experience over the summer, so that more people can discover the stories we brought life to.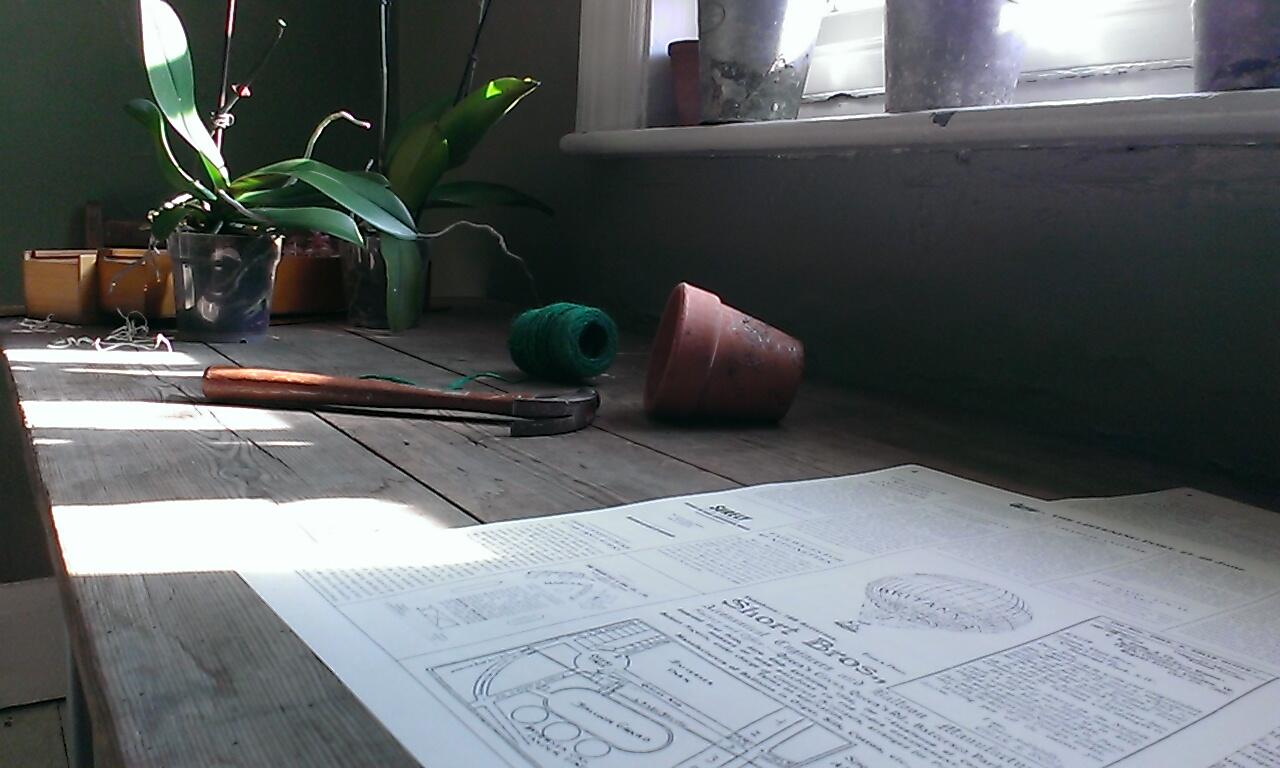 Edwin Morgan Award shortlist
I am honoured to have been shortlisted for this prestigious prize for Scottish poets 30 and under. I just slipped under the barrier on both counts, it seems. The winner is announced at the Edinburgh Book Festival on 16th August. I will be there. The shortlisting is for the manuscript of my second collection (currently unpublished), Dark Islands.
I Leave This At Your Ear
Last year I recorded some poems for the Poetry Library at the Southbank Centre. One of my own, and two in Anglo-Saxon! They are now going to be part of an audio installation as part of Poetry International Festival. It's free, so do drop by.
Arts Council news
My publishing / performance company Penned in the Margins received some wonderful news. We have been selected as an Arts Council NPO (National Portfolio Organisation) for 2015-18. After almost ten years of precarious labour at the arts coal face, this gives us three years of relative stability with which to stabilise the ship, raise our game, and ensure that we have the grounding to build for the future.